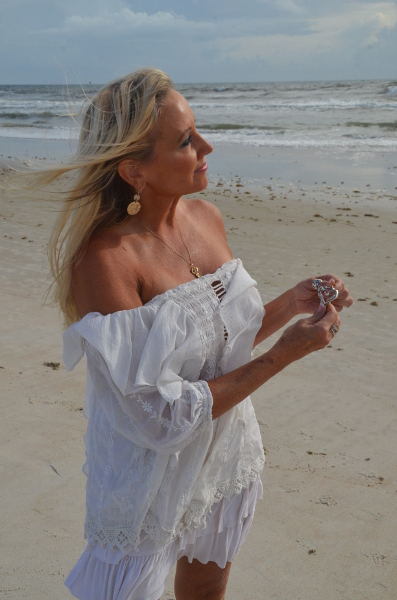 Mary Hartmann is a spiritual light, an inspirational speaker, author, and certified coach. Mary created a life-changing curriculum called Simply Shift, a program written, developed, and facilitated using the most effective methods to equip clients with the tools, habits, and foundation for inner belief shifts that cultivate and sustain positive life change. It is Mary's intention to enhance the lives of those she touches.
Mary's personal mission and purpose is to help others transform their self image, return to a state of love, and shift into living life as the highest and best version of themselves. Born from that purpose, Mary has followed and fulfilled a powerful vision she had to design and curate an inspirational jewelry collection. In alignment with her coaching program, her jewelry incorporates beautiful symbols of universal love, faith, and inner strength.
Mary's Simply Shift program emphasizes the power of images in transforming our self-image and subsequently our lives. The symbolic images in her jewelry collection serve as compelling, visual tools and daily reminders for all who wear them. Mary's inspired designs have been licensed with the largest jewelry manufacturer in the US, and even earned the best creative jewelry design award from Macy's in 2007.
Mary has a heart for serving and cares deeply about helping others on their journey. In alignment with her work as a loving coach and inspiring designer, Mary volunteers as a women's advocate.
A student of her own work, Mary has shifted and manifested her dreams into reality including recently relocating from Minnesota to build a life in Florida with her husband Jeff. Mary enjoys a very active lifestyle, works passionately to help others live their best life, continues to utilize her skills in sales and consulting for a major company, serves in her community, attends a local church, and enjoys traveling often to see daughters, granddaughter, friends and family in the midwest.